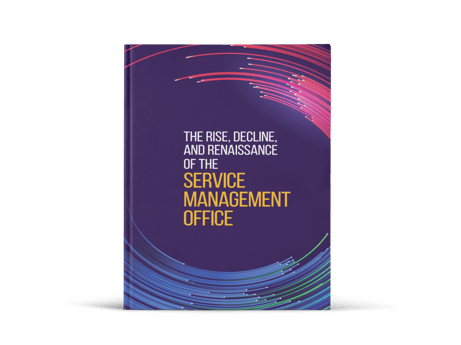 The Service Management Office (SMO) concept has been around, more or less, since 2007. It had quite the hay day, quickly rising in popularity as a way for organizations to consolidate control over ITSM processes. The SMO of today looks a bit different than it did over a decade ago, but it's still relevant as ever. This in-depth e-book dives right into it, covering:
The history of the Service Management Office

What it is exactly, then and now

The SMO's relationship to the PMO (Project Management Office)

The five most common SMO models and how each serves organizations in unique ways

How to implement the SMO model that's right for your organization
If you're looking at launching an SMO in your organization - or improving the one you have, this e-book is a critical primer.
Don't miss it!